Featured Resource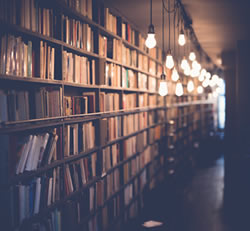 Litfinder
LitFinder provides access to literary works and authors throughout history and includes more than 150,000 full-text poems and 800,000+ poetry citations, as well as short stories, speeches, and plays. The database also includes secondary materials like biographies, images, and more.
Need help with this resource? View this video tutorial.
Resource provided by Badgerlink.
Monday Morning Storytimes with Children's Librarian Amanda O'Neal will resume on Monday, March 5th, from 10:00-11:00 am, with stories, crafts & playtime.  March 5th, marks the first of a six-week session of weekly storytimes.
Date:
Repeats every week every Monday until Mon Apr 09 2018.
Monday, March 5, 2018 -

10:00am

to

11:00am
Monday, March 12, 2018 -

10:00am

to

11:00am
Monday, March 19, 2018 -

10:00am

to

11:00am
Monday, March 26, 2018 -

10:00am

to

11:00am
Monday, April 2, 2018 -

10:00am

to

11:00am
Monday, April 9, 2018 -

10:00am

to

11:00am
The Winneconne Public Library will be hosting a Safe Sitter course during spring break, on Thursday, March 29th, 8 am-1:30pm. Class is limited to 8 students and parents must register student online (see instructions, including link to website, below)

To register:
Date:
Thursday, March 29, 2018 -

8:00am

to

1:30pm
Date:
Friday, March 23, 2018 -

1:00pm

to

3:00pm